10 Simple Steps To More Google Traffic
(yep, it's THAT easy – when you do it MY way)
I Want the 10 Steps!
My Easy 10-Step Method To
"Refresh" Old Blog Posts,
Rank For More Keywords,
& Finally Get More Google Traffic
________
Pinterest traffic is AWESOME, isn't it?
But my goodness, it can be a crazier ride than being on a 50 year old wooden roller coaster without a seat belt!
I am HUGE fan of Pinterest and all the traffic an effective pinning strategy can send to a blog, BUT…
SMART bloggers NEVER rely on ONE source of traffic
Relying on ONE turbulent source of traffic is NOT smart business – if that one source (Pinterest) goes down or your blog falls out of its favor – it's all gone.
If there is ONE thing I see on WAY too many Pinterest blogs, it is a sad, SAD under-optimization for Google traffic.
Or NO keyword optimization at ALL (ack!)
Ladies and gentlemen – I KNOW you love your Pinterest traffic, and it sure can be SO easy, but it's time to optimize your posts for SEO and keywords to get long-term passive traffic from Google.
And I'm gonna make it SUPER easy for you!
Once you get your hands my super simple 10 Step Blog Post SEO Improvement Plan, you are going to turn into an SEO ROCK STAR!
These 10 steps are the EXACT steps *I* take for any of my "old" blog posts that are at least 3 weeks old.
Oh, and yesssssss, it works =)
Better yet, it's totally free to do this the way I show you!
This is a super simple step-by-step process (with pictures!) showing you exactly how to improve YOUR blog posts for better Google rankings and more Google traffic.
STOP Relying on only PINTEREST To Grow Your Blog
The time to STOP relying on Pinterest to build and grow your business is NOW…
RIGHT NOW.
Yes, of course you keep using Pinterest, but you MUST optimize those posts for Google, too!
How much traffic are YOU missing out on?
Look, I get it – Pinterest is easy – write some words, make some pretty pictures and, if you do it properly, you get lots of traffic from Pinterest.
But- let me ask you this:
How well do you sleep at night knowing your entire business is riding on Pinterest?
Fact is:
You're missing out on SO much traffic by NOT properly optimizing your current blog posts with the RIGHT keywords.
When you combine Pinterest traffic AND Google traffic – well, now you got yourself diversified and multiple traffic streams to your blog
(AND you can sleep better at night without worrying about what Pinterest is updating NOW)
What's Inside?
Inside you will get my personal step-by-step strategy for optimizing my blog posts that are at least 3 weeks old.
It's truly step by step by step – with pictures and tips.
It truly doesn't get ANY easier than this.
And my 10 Step System requires NO paid tools!
that's right – you don't have to buy anything or have any special tools to do this to YOUR blog posts!
I've been doing this EXACT strategy on my blog posts AND on a NEW blog I just started 6 months ago.
Just look at how my number of ranking keywords that send me Google traffic has increased on this NEW blog of mine!
This blog was started in August 2017 – as you can see, it didn't exist before then…
Just look how QUICKLY that blog improved using this 10 Step Strategy!
Pretty awesome, right?!?! That little blog is only 6 MONTHS old and only has 37 posts!
That's it!

The time to learn how to do this easy 10 Step System for YOUR posts is NOW.
Yes, TODAY.
Every day you wait, is another day of traffic LOST.
Here's a sneak peek at the table of contents inside your 10 Step Guide:
Nothin' fancy – we're just doing WHAT WORKS.
Now, it's time for YOU to WORK IT.
You could have your first blog post improved and keyword optimized 30 minutes from RIGHT NOW…
If you START right NOW…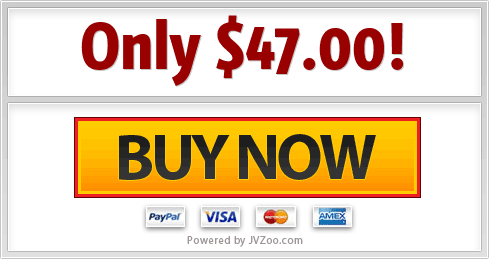 FAQ
Q – Do I have to buy any tools to do this?
A – NO, you do NOT have to have any special tools, buy anything etc to do my 10 Step System
Q – Are there any upsells, downsells, OTOs, additional offers, etc?
A – Yes, I do offer you ME and you are given an opportunity for me to do some things FOR you.
It's NOT required, just an offer out of the kindness of my heart.
It's not 'time sensitive' or anything like that – just an offer that you can come back to if you ever want me to do things for you.
(disclaimer: Since I am PERSONALLY doing each and every one, I do reserve the right to REMOVE that offer at any given time without any warning or notice.)
Q – Why Is This Specifically for PINTEREST Bloggers?
A – Because the majority of blogs I find via Pinterest are failing MISERABLY at SEO and keyword optimization!
While these bloggers have WONDERFUL posts and info to share, those posts are NOT being found by Google searchers – and it's time to fix that so they all have a more well-rounded and diversified blog to protect their business.
Q – I'm not a "Pinterest Blogger" – will this work for MY blog, too?
A – YES! Optimizing for Google is smart for ALL websites and blogs and these 10 steps work whether you use Pinterest or not.
Ready to get started?
Good – let's do it!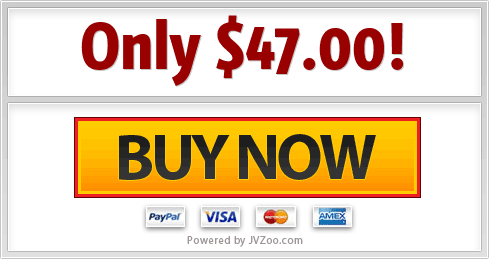 ---
No Thanks, Show Me What Else Works Now