---
Ready to 'P.I.M.P' Your Pinterest?
Let's talk about how you can increase your Pinterest results,
resurrect a dwindling Pinterest account,
improve Group Board performance…
and make Pinterest better in the process.
special NEW information for ESTABLISHED Pinterest users
Just click play on the video below and let me show you what I've been working on –
and the crazy good results from following my new Pinterest Improvement Master Plan.
(yes, that's P.I.M.P. for short – I love acronyms and that makes me laugh – gotta have fun with work, right?)
Special Pre-Launch Pricing
While I'm putting the finishing touches on the P.I.M.P. Training Center, YOU have a chance to join us for a BIG discount!
$67 Now… or $97 Later?
Would you like to save $30 on your membership?
When the P.I.M.P. Training Center has it's Official Grand Opening,
your membership will cost $97.
But TODAY, you can join for a one-time membership fee of only $67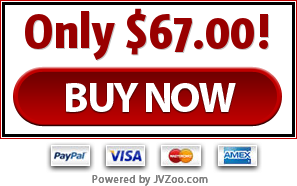 Here's what other bloggers have to say…
I am almost through the first video and its AWESOME!

It's unlike anything I've ever heard before.

I so appreciate that its beyond the basics.

And I love that I feel like I'm sitting next to you at your computer while you explain to me! 🙂

Well done! 🙂 🙂

-Amber Fox
Professional Blogger
allnaturaljoy.com
Jennifer,

Your Pinterest Improvement course is amazing — I cannot believe how much new information you have discovered and shared just in module one.

Many of the changes Pinterest has made that used to frustrate and confuse me finally make sense. My hope is renewed, I can't wait to dig in to the rest of the course!

Thank you so much!

– Eileen
Wellness-and-workouts.com
(Nearing 40k Pinterest followers, but still learned a TON from you!)
Jennifer always knows what I'm gonna need for my business just before I do.

It's almost like she's a fly on the wall watching me work!

I more than quadrupled my income using her Pinterest Success Strategies last year (yeah, that felt GOOD). But earlier this fall I noticed my efforts with Pinterest were leveling off.

Just as I was puzzling out what to do about this… POOF! as if by magic, P.I.M.P. arrives to show me how to take my efforts to the next level.

Thank you, Jennifer, for saving the day yet again!

– ShellyB
SpiffyPetProducts.com
Hi Jennifer,

I have really enjoyed your P.I.M.P training it certainly has opened my eyes up to my own pins, which ones are working best for me and how to keep them working for me.

I also love how I can now find the ones that are starting to get stale and how to rework them to bring back that traffic that was slowly declining.

Many Thanks
– Venecia
~ HipWhoRae.com
On a side note, this is the first course I've ever bought and I'm digging it!

I do pretty well with Pinterest, but my reach is going down lately and while traffic is unchanged, it makes me nervous for the future.

Was looking for a fresh viewpoint and you definitely deliver!

Can't wait to put some of your unique tips into action.

– Elna Cain
TwinsMommy.com
$67 Now… or $97 Later?
Would you like to save $30 on your membership?
When the P.I.M.P. Training Center has it's Official Grand Opening,
your membership will cost $97.
But TODAY, you can join for a one-time membership fee of only $67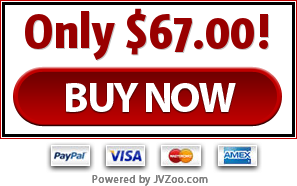 ---
F.A.Q.
Q. I'm new to Pinterest – is this right for me?
A. No, probably not. This new training is for established Pinterest Marketers that have been pinning for at least 6-8 months, have thousands of pins on Pinterest, and have (or have had) steady traffic from their pins on Pinterest.
Q. Who is this new training right for?
A. Those that meet the criteria from the answer above.
This is also perfect for those that have been pinning for a long time but are seeing diminished results from Pinterest – and aren't doing anything differently than when things were good.
• If you feel your Pinterest results aren't what they used to be…
• If you feel that your Group Boards you pin to aren't working for you anymore…
• If you feel as if you need to be doing something differently with your Pinterest strategy…
• If you feel as if something has changed with Pinterest (hint: you're right), but you don't know what to DO about it…
You're in the right place!
Short answer: if you found yourself nodding your head and relating to the things I was talk about while watching my video above, this is probably right for you.
Q. I'm new to Pinterest (or just getting started), will this work for me?
A. Again, probably not.
There is a certain amount of time that must pass and quantity of pins leading to your site already on Pinterest before this Pinterest Improvement Master Plan is effective.
There is no training nor shortcuts nor tricks to the amount of time that must pass to accomplish what I call an "established" Pinterest account.
If you're just starting out on Pinterest, I recommend my Pinterest Success Strategies to learn how to grow your Pinterest account (and traffic FROM Pinterest) the right way.
Q. Is this an update to your Pinterest Success Strategies?
A. NO. This is totally new and totally different from any other Pinterest training I have released.
Q. Is there a Pre-Launch Discount Available?
A. YES! You can save $30 TODAY!
As a special THANK YOU to my super fabulous readers, I am offering $30 off a P.I.M.P. Training Center Membership for those that join early while the P.I.M.P. Training Center is getting ready for our official Grand Opening.
Please be sure you understand:
New training is being added to the P.I.M.P. Training Center throughout this pre-launch phase and lots of "dressing up" is going on inside.
By joining NOW, instead of later, you are taking advantage of this $30 savings offer joining BEFORE our Grand Opening – at that point, the price will increase to $97.
If you'd like a $30 discount to join NOW instead of paying more later…
=> You can click here for your $30 savings to join early.
(note: that is a one-time payment of $67 which grants you full access to the P.I.M.P. Training Center)
---
Below is the Facebook post on my PotPieGirl Page that I talked about in the video above:

$67 NOW… or $97 Later?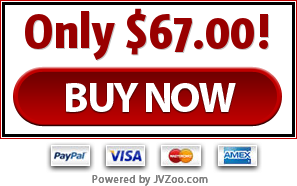 ---
Q. I SO want to promote P.I.M.P. as an affiliate and share with my readers – I know they'll love it too! How can I get my affiliate link?
A. That's awesome – thank you!
Affiliate request page is here on JVZoo.
(note:: I do NOT pay commissions on your OWN purchase!)
I am pretty picky about approving affiliates so PLEASE fill in the box and tell me who you are, how you know me, how you plan to promote, etc.
If you do NOT fill in that information, it's very likely I will not approve you – or I will set you to delayed payments.
---
No Thanks, Show Me What Else Works Now